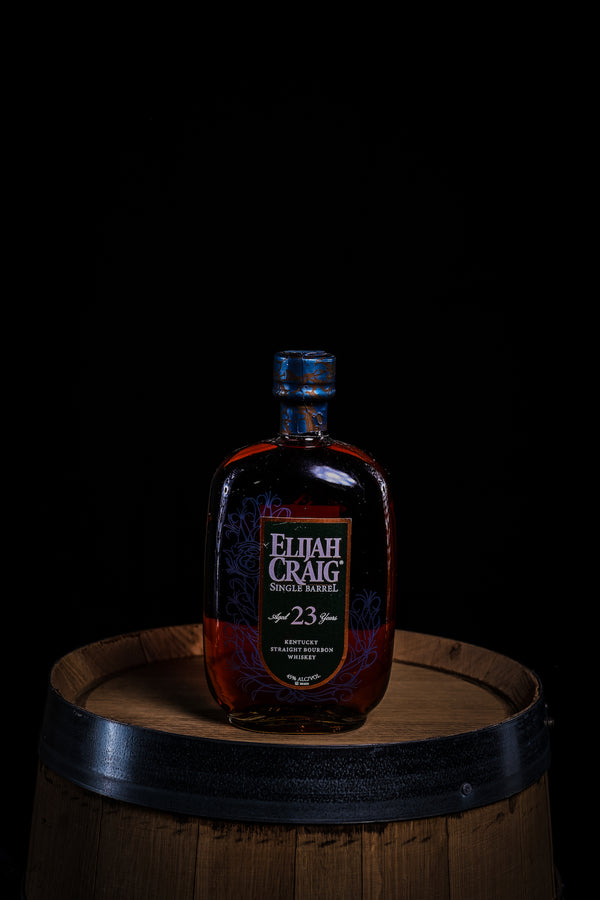 Must be 21 to purchase. ID will need to be provided upon delivery.
Bottle Size: 750mL  (45.0% ABV)
Description: This nose is best described as woody, which shouldn't come as much of a surprise since it's been sitting in the barrel for 23 years. Deep notes of mahogany are up front and present upon first smelling this bourbon. Hiding behind the mahogany are light traces of grain and dried fruit, predominantly dried cherry. While very pleasant, the nose is much more subtle than prior editions of high aged Elijah Craig. It just didn't hold my attention as much as some of the others.