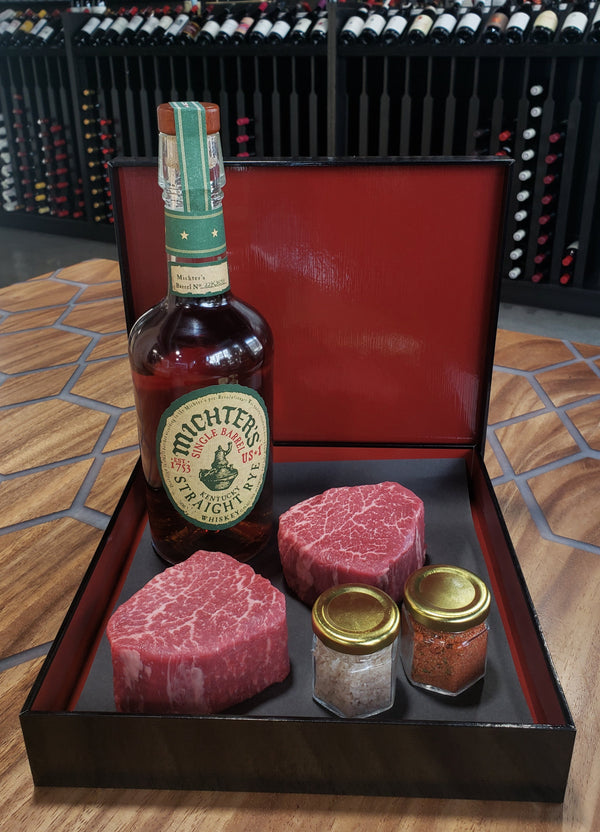 Australian Wagyu Filets Michter's Package
Must be 21 to purchase. ID will need to be provided upon delivery.
Package Includes: 
(1) Michter's Strait Rye 750ml
(2) Australian Wagyu 6-8oz steaks
(1) Maldon Smoked Sea Salt
(1) House steak Seasoning
Description :
You'll find more marbling and a richer flavor in our BMS 6-7 Filets. Enjoy a higher level of Wagyu flavor. This steak is ideal for grilling or for the perfect gourmet meal that is sure to impress.
Distilled and bottled in Kentucky - this straight rye whiskey from Michter's Distillery has been been bottled from a single barrel