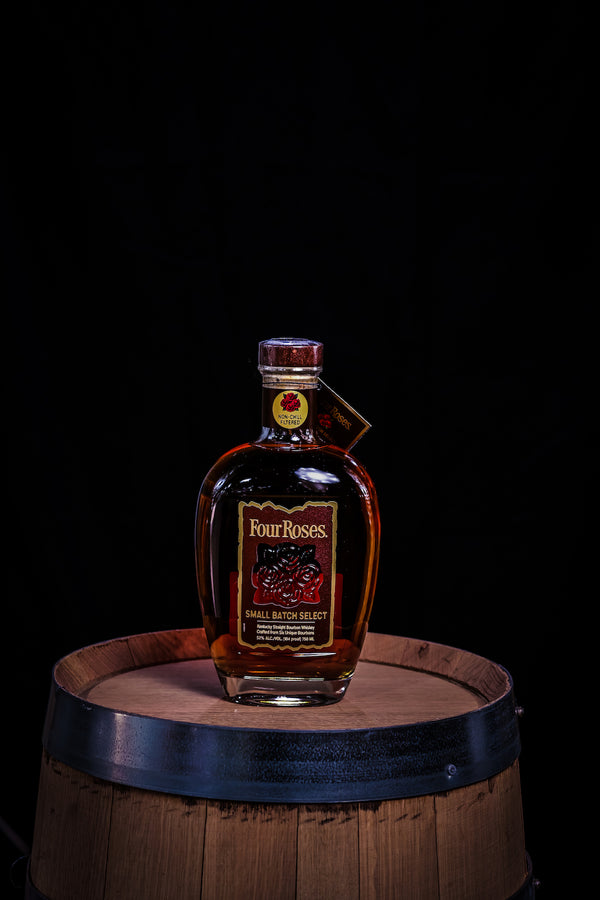 Bourbon Four Roses Small Batch Select
Must be 21 to purchase. ID will need to be provided upon delivery.
Bottle Size: 750mL  (52.0% ABV)
Description: The Nose of raspberries, clove, and nutmeg. The palate is packed with apricot, berries, vanilla and light oak. The finish has lingering notes of spearmint, light touch of cinnamon.