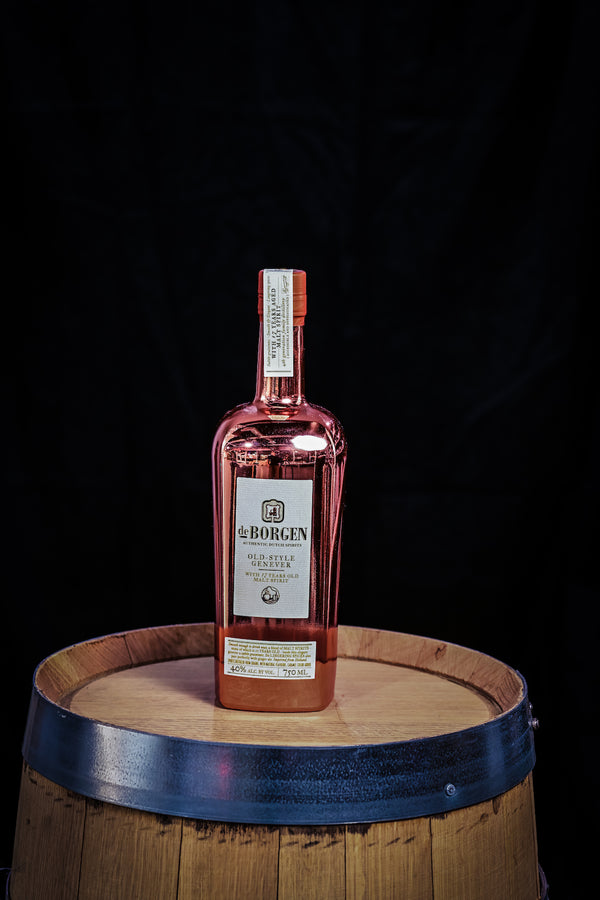 De Borgen Old Style Genever Holland Gin
Must be 21 to purchase. ID will need to be provided upon delivery.
Bottle Size: 750mL  
Description: The ultra complex Old Style from De Borgen is easily one of the most exciting spirits on the market today. The flashy gold bottle contrasts with the incredible refinement and complexity that lies hidden inside. While this special product uses all the same techniques developed nearly 400 years ago, its sophistication is yet to be appreciated by the modern American drinking culture. The whole thing starts with a triple distilled juniper spirit, essentially an extraction of multiple types of juniper refined over three distillations on small alembic pot stills. This is blended with heady, unaged malt spirit and softened with grain alcohol. Finally, a significant portion of 17-year-old malt is added to provide richness, depth and a harmonious link between the powerful malt spirit and the pungent juniper distillate.