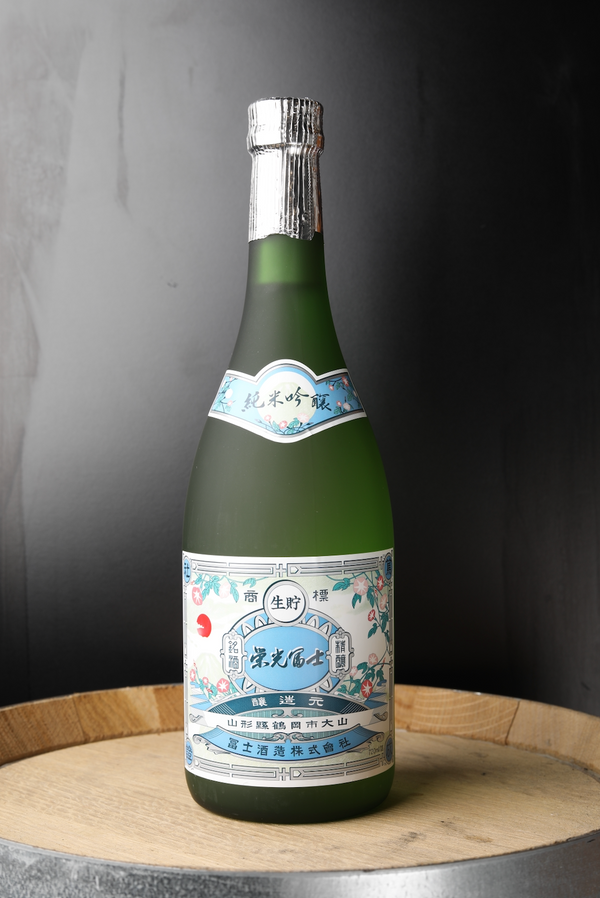 Must be 21 to purchase. ID will need to be provided upon delivery.
Bottle Size: 720mL  (16.0% ABV)
Description: This sake is available all year-round. Nothing is wasted, each unconsumed sample bottle gets put to good use by after work research. It is a year-round namazake, meaning that you do not need to wait until the spring to get it. The brewery brews it, stores it at 41 degrees Fahrenheit and ships out as needed. Delicate notes of green apple on the nose; soft and melting on the palate; notes of green apple and candied sugar; finishes with a delicate acidity.