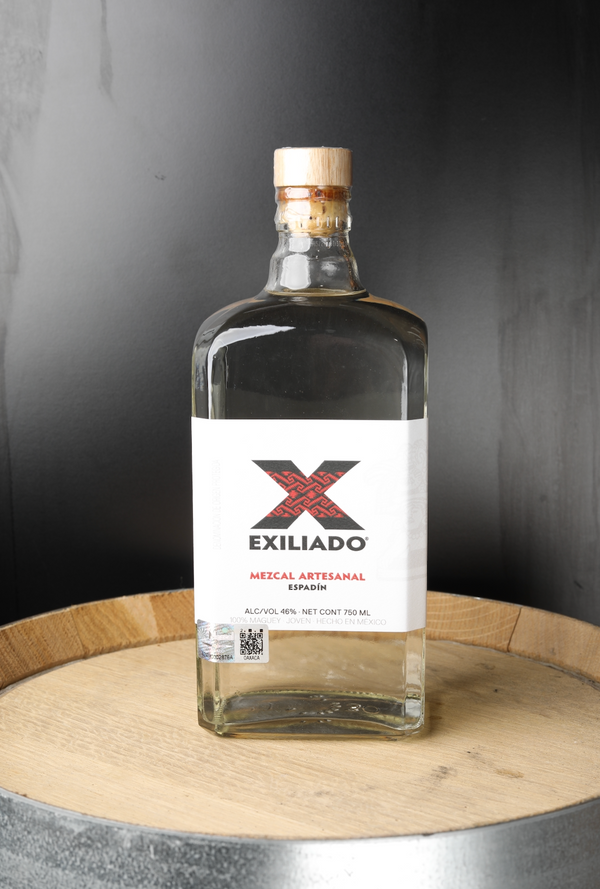 Exiliado Mezcal Artesanal Espadin
Must be 21 to purchase. ID will need to be provided upon delivery.
Bottle Size: 750mL  (46.0% ABV)
Description: Mezcal Exiliado is sustainably produced by Artemio García, using traditional methods he learned from his father, maestro mezcalero Margarito García, a legendary producer. The carefully selected agave hearts are wood fired over volcanic rock, stone ground, fermented in pine barrels, and distilled twice in copper at a small palenque in San Dionisio Ocotepec, Oaxaca.