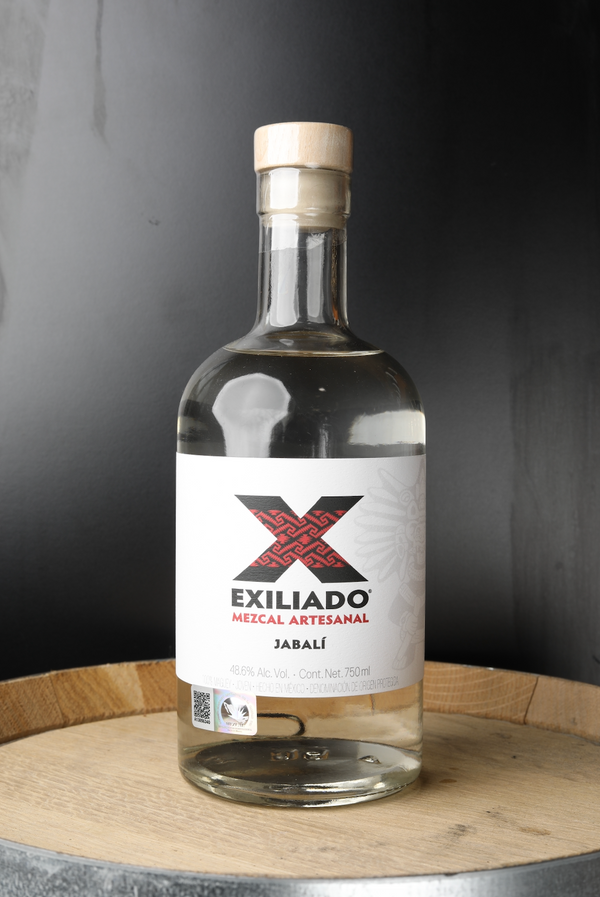 Exiliado Mezcal Artesanal Jabali
Must be 21 to purchase. ID will need to be provided upon delivery.
Bottle Size: 750mL  (48.6% ABV)
Description: Exiliado Jabali is produced by mezcalero Artemio García in San Dionisio Ocotepec, Oaxaca. This mezcal is made with wild-harvested maguey Jabali (Agave convallis). The agaves are cooked in an underground pit over, milled by tahona, and double distilled in copper.