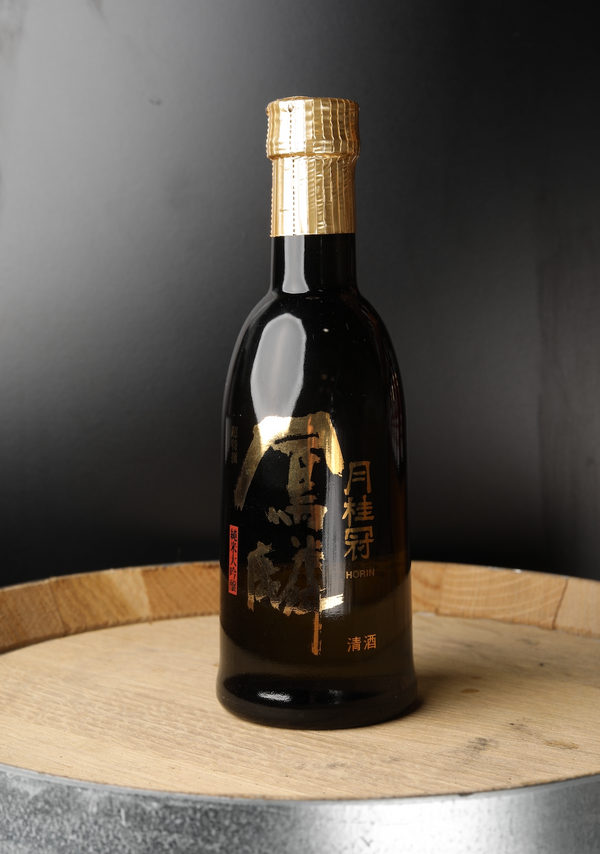 Gekkeikan Horin Junmai Daiginjo Sake
Must be 21 to purchase. ID will need to be provided upon delivery.
Bottle Size: 300mL  (15.5% ABV)
Description: Our most popular daiginjo sake needs to be tasted to be believed. The skilled sake masters at Gekkeikan have taken fresh spring water and two different types of premium sake rice and transformed them into Horin. This sake has a delicate, fruity nose with hints of cantaloupe, honeydew and honeysuckle, as well as a smooth mouth-feel and creamy body, with a long, clean aftertaste containing hints of pear. A quality sake such as this is best served cold with fresh, mild foods.