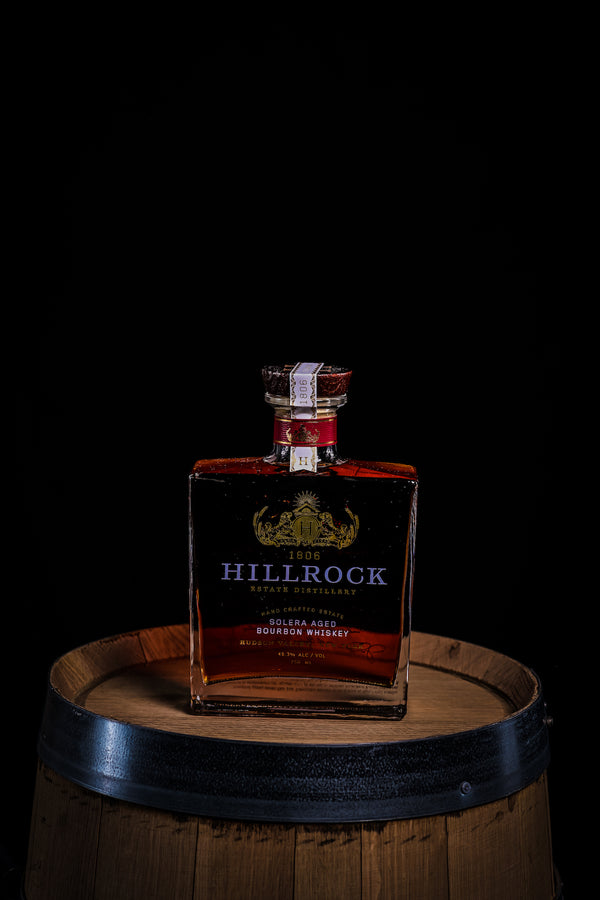 Hillrock Solera Aged Bourbon Whiskey
Must be 21 to purchase. ID will need to be provided upon delivery.
Bottle Size: 750mL  (46.3% ABV)
Description: Sweet nose with caramel and vanilla, slightly floral and fruity. Sweet yet slightly spicy from the rye, it has notes of brown sugar, maple syrup, rock candy and toffee. Spicy notes include clove and cinnamon. Well-balanced with roasted corn, toast and raisin. Sherry finishing adds flavors of walnut, fig and candied fruit. Finish is medium-long with notes of sweet caramel and butterscotch.