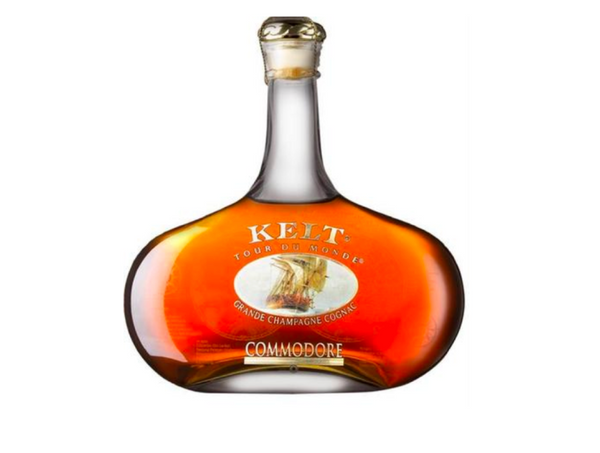 Must be 21 to purchase. ID will need to be provided upon delivery.
Bottle Size: 750mL (40.0% ABV)
Description: The Kelt Commodore attempts to combine the most interesting qualities of a Grande Champagne VSOP, Napoleon and XO. The blend is extremely complex and depends heavily on the barrel selection for the Ocean Maturation.
Once the blending is completed we embark on the Tour du Monde. This is the legendary 3 month Ocean Maturation exclusive to Kelt which brings out hidden qualities in the Limousin oak and rounds off the cognac in a beautiful and unique way making the Kelt cognac the smoothest on the market while presenting a remarkably broad pallet of tastes and aromas.