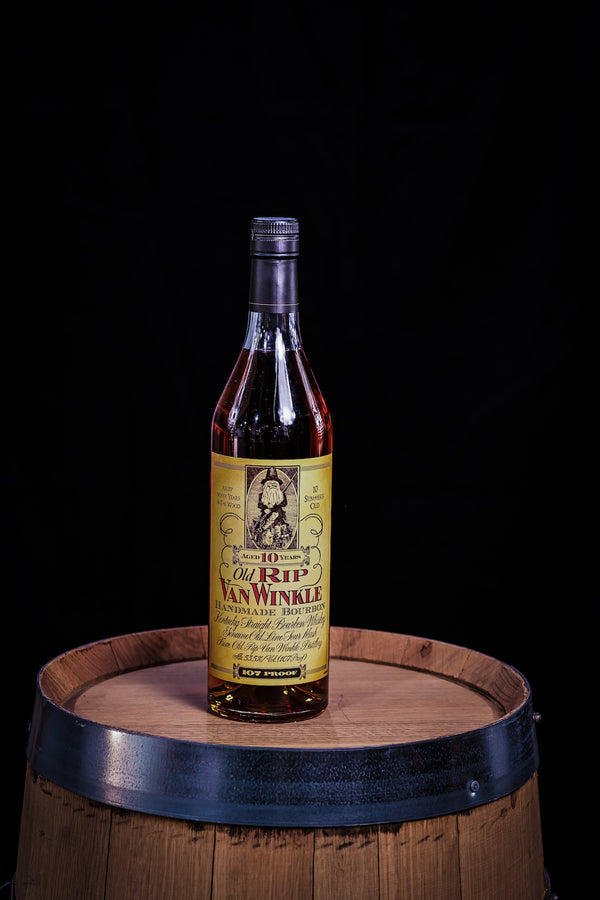 Old Rip Van Winkle 10 Year Bourbon
Must be 21 to purchase. ID will need to be provided upon delivery.
Bottle Size: 750mL  (47.8% ABV)
Description:This whisky is as smooth as you can find. This Kentucky Whisky is a rich copper colour. The nose aromas of sweet but spicy, caramel-nut-fudge. The whiskey has flavours of intense dried fruit and added toasted nuts.