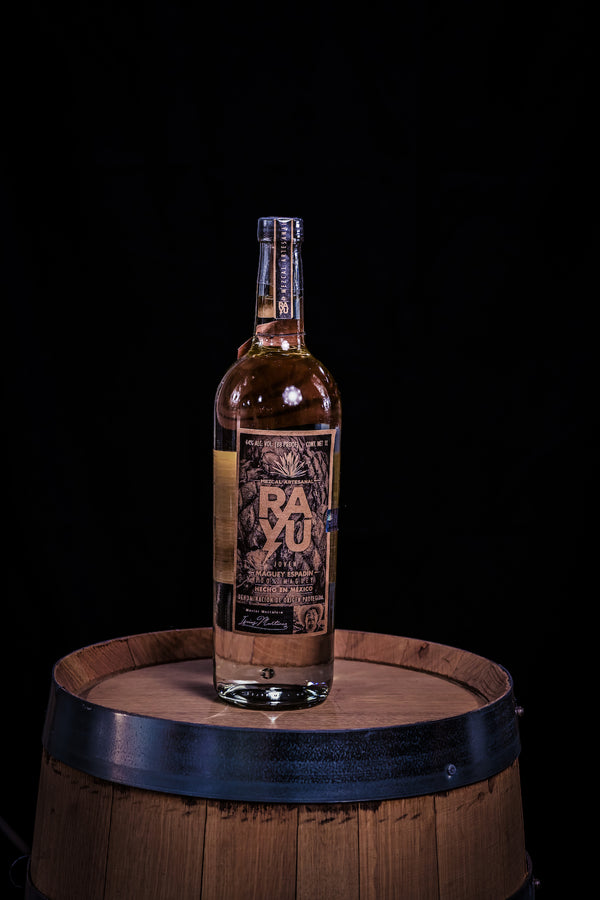 Rayu Joven Espadin Mezcal
Must be 21 to purchase. ID will need to be provided upon delivery.
Bottle Size: 750mL  (44% ABV)
Description: This is an artisanal mezcal cooked in an underground conical oven, crushed by a horse-drawn tahona, naturally fermented in pinewood vats, and double-distilled copper pot stills. This mezcal has notes of fruits such as banana, mango, pineapple, and a touch of caramel.