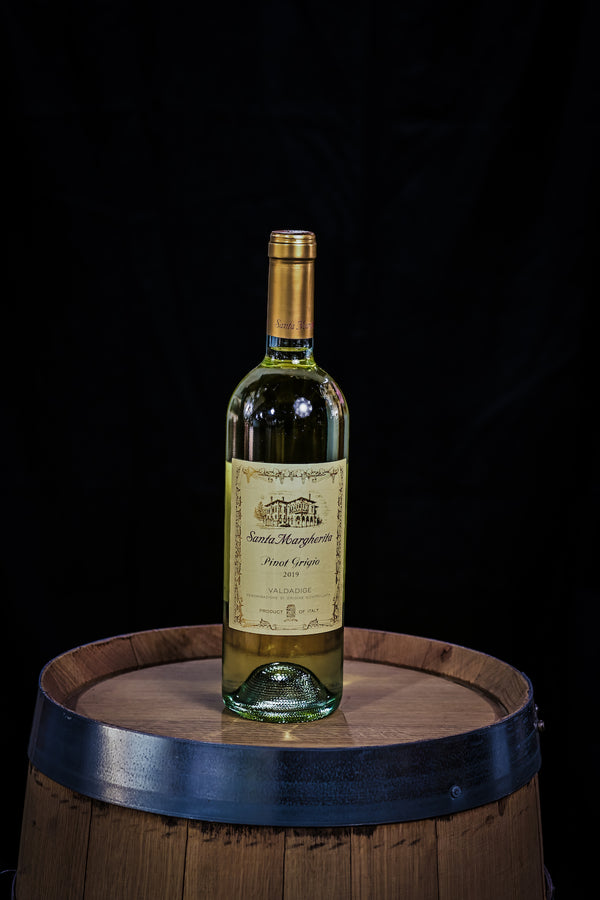 Santa Margherita Pinot Grigio 2019
Must be 21 to purchase. ID will need to be provided upon delivery.
Bottle Size: 750mL  
Description: The wine is dry with intense aromas and appealing flavors of Golden Delicious apples and citrus with a long, multi-layered finish. Excellent as an aperitif and with a medium body that makes it versatile to pair with everything from salads to chicken or grilled fish. Wonderful pairing ideas include butter lettuce with apples, walnuts, and pomegranate seeds, pizza topped with prosciutto and arugula, scallops, with tarragon cream, or tagliatelle with Italian olive oil, lemon zest and pine nuts.