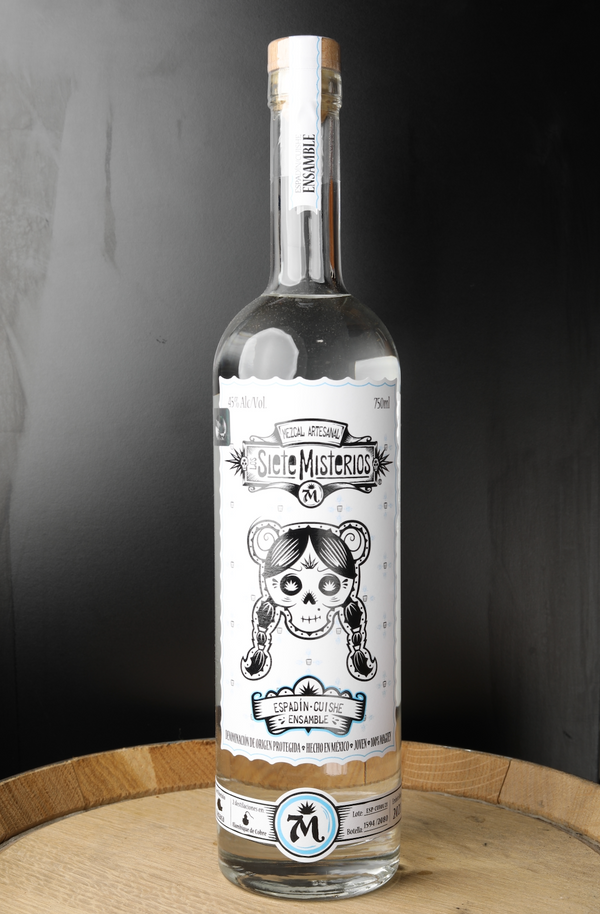 Siete Misterios Mezcal Espadin Cuishe Ensamble
Must be 21 to purchase. ID will need to be provided upon delivery.
Bottle Size: 750mL  (45.0% ABV)
Description: Los Siete Misterios was born from the mission to preserve the passion, traditions, and culture embodied in Mezcal production. We, Eduardo and Julio Mestres, spent decades sampling Mezcal from villages across our native Mexico. Local Maestros Mezcaleros use methods passed down through generations to produce authentic, super-premium Mezcal. We partnered with these families and created our own distillery to collaborate and produce traditional Mezcal. Los Siete Misterios is a family created by us, the Maestros Mezcaleros, and the Oaxacan communities to share our dedication to Mezcal and the Mexican Spirit.