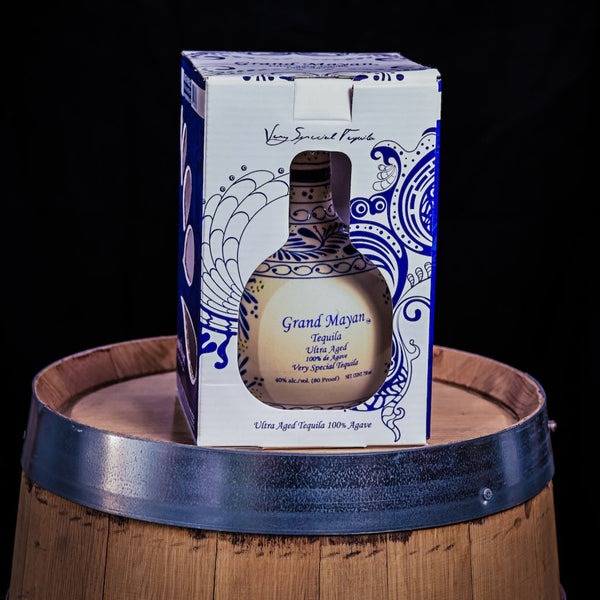 Tequila Grand Mayan Ultra
Must be 21 to purchase. ID will need to be provided upon delivery.
Bottle Size: 750mL  (40.0% ABV)
Description: Grand Mayan Ultra Aged Tequila, aged for at least 3 years, incredibly rich becoming difficult to distinguish it from other quality aged spirits. Sweet aroma of nuts. Succulent on the palate and leads to a layered and delicious long finish.