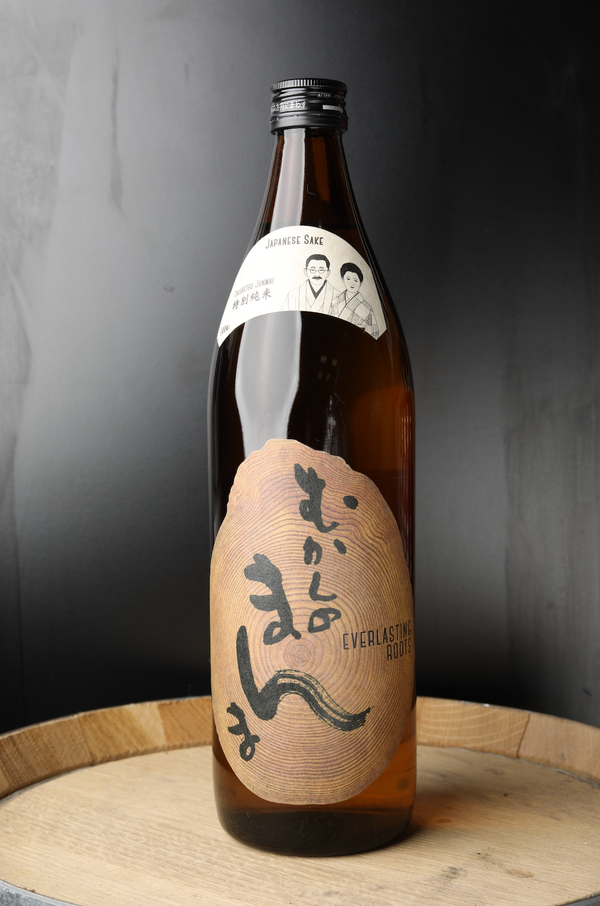 Yamada Shoten Everlasting Roots Tokubetsu Junmai Sake
Must be 21 to purchase. ID will need to be provided upon delivery.
Bottle Size: 900mL  (15.0% ABV)
Description: Handcrafted and traditional sake with aromas of cocoa and clove, and notes of orange blossom and tangerine. The high polishing rate give this sake defined fruit and floral expression while still offering rich umami from the highly flavorful local hida-homare rice. Dry, lightly savory finish. This 900ml bottle is perfect for sharing and speaks to the old-fashioned culture within the brewery – to this day, 900ml is the smallest format that they produce.