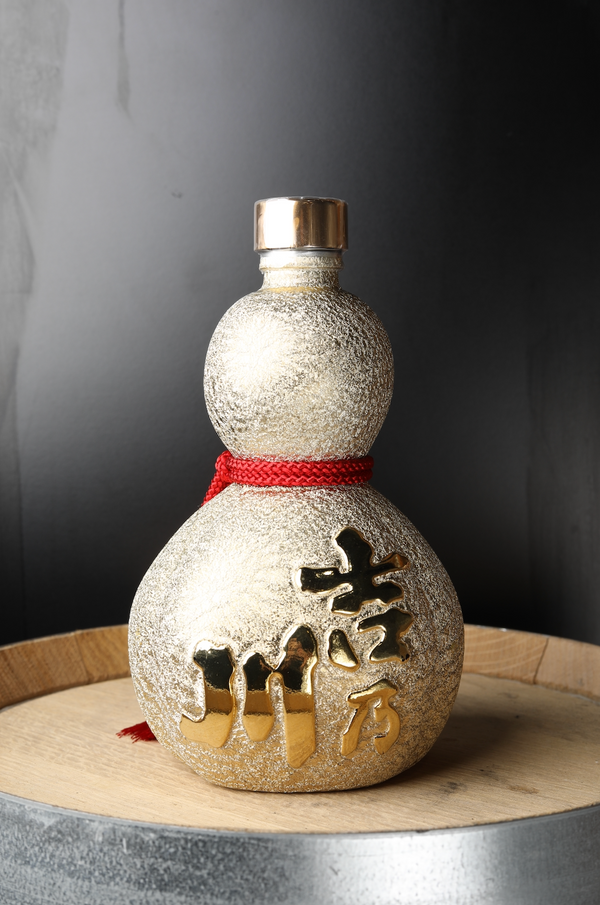 Yoshinogawa Golden Gourd Daiginjo Saké
Must be 21 to purchase. ID will need to be provided upon delivery.
Bottle Size: 720mL  (15.5% ABV)
Description: This incredible tasting, as well as eye-catching sake, is sleek on the palate, tasting of fresh strawberry, melon, banana creme, and full of other exotic tropical notes and a kiss of ginger, leading to a rich finish with a distinct minerality. This is a luscious, clean, and highly indulgent sake. The gourd is known to be one of the most traditional vessels for carrying sake and other liquids. It is seen as a good luck charm.